Rainbow Swans at Mardi Gras Fair Day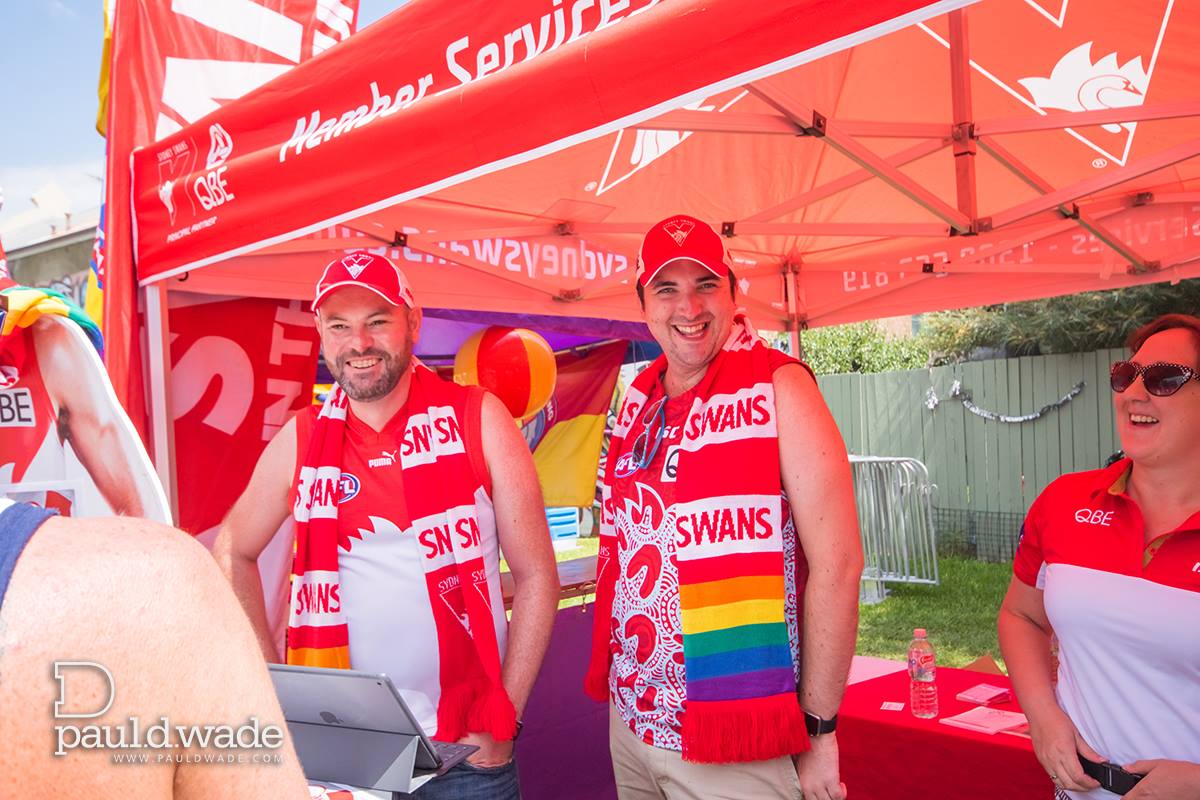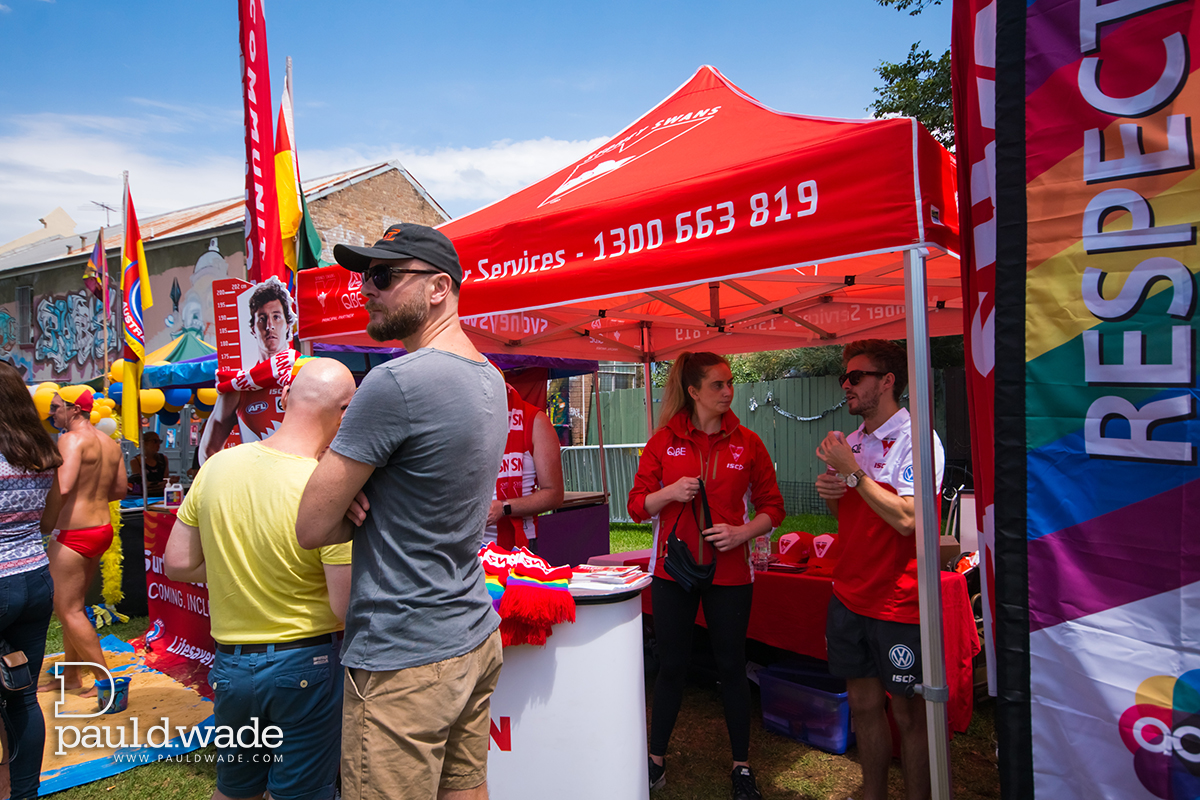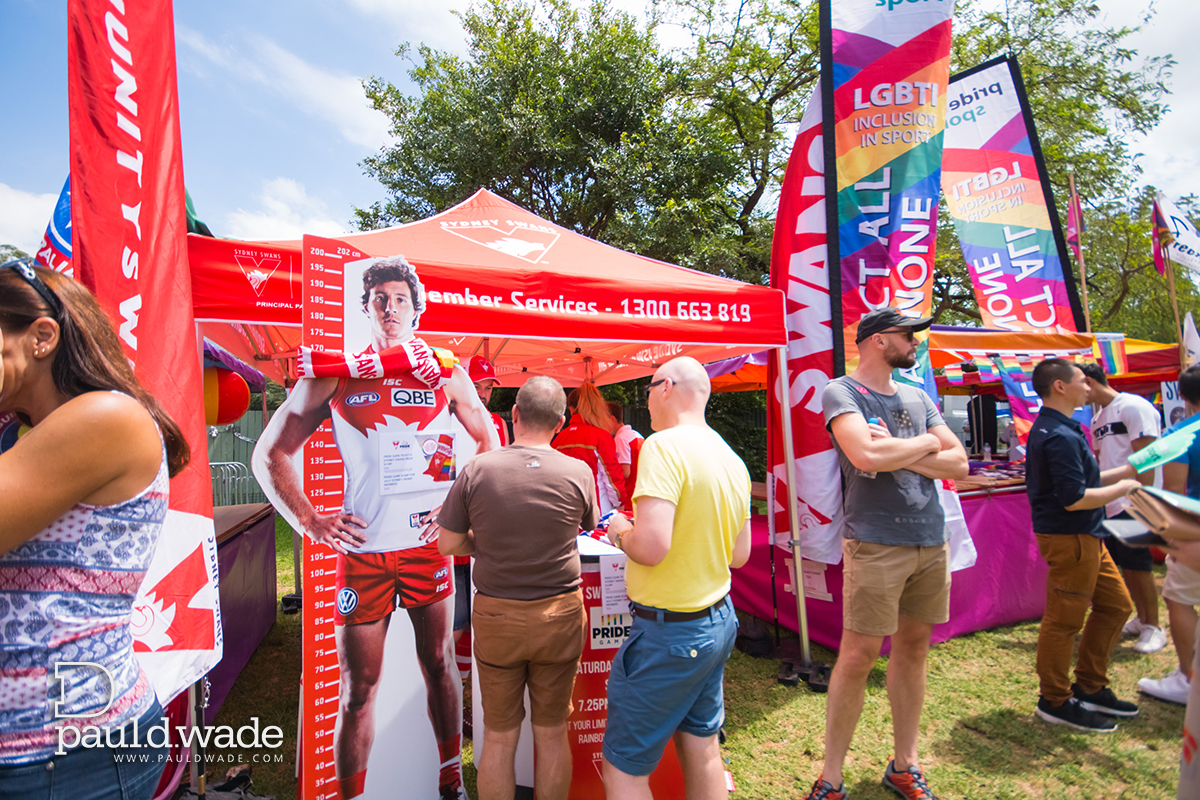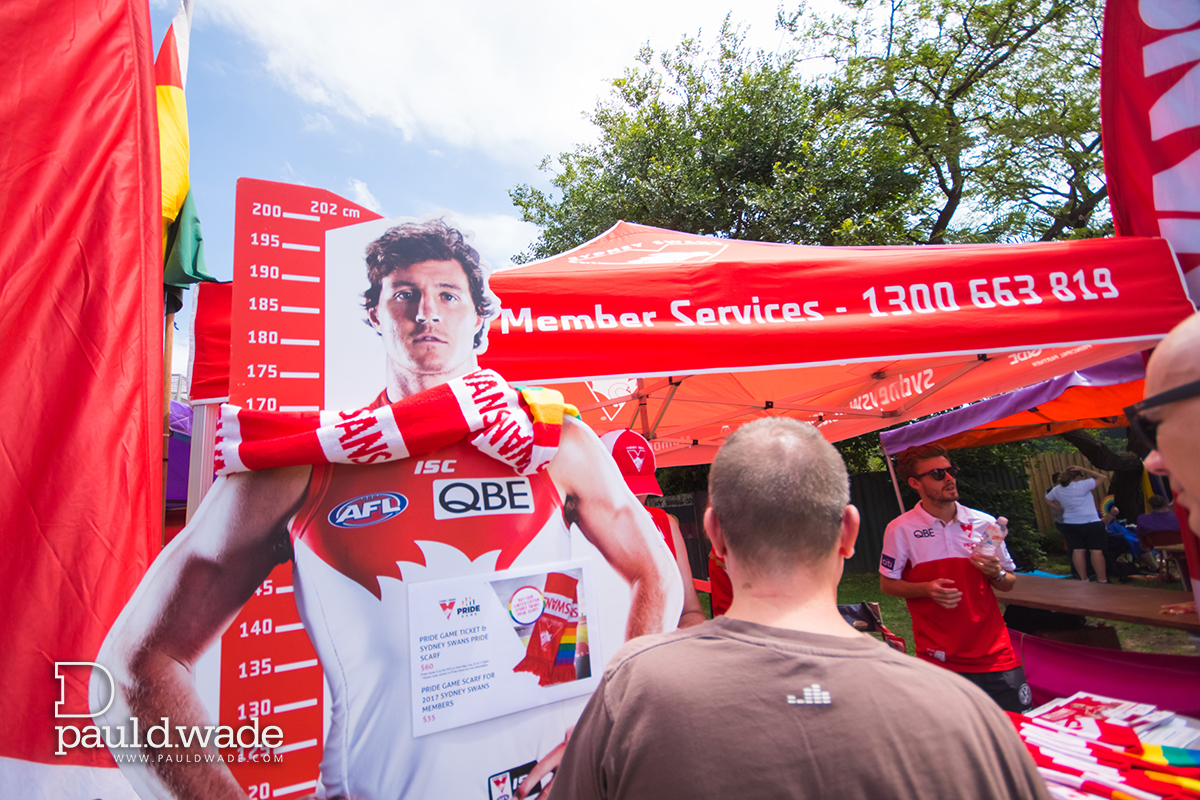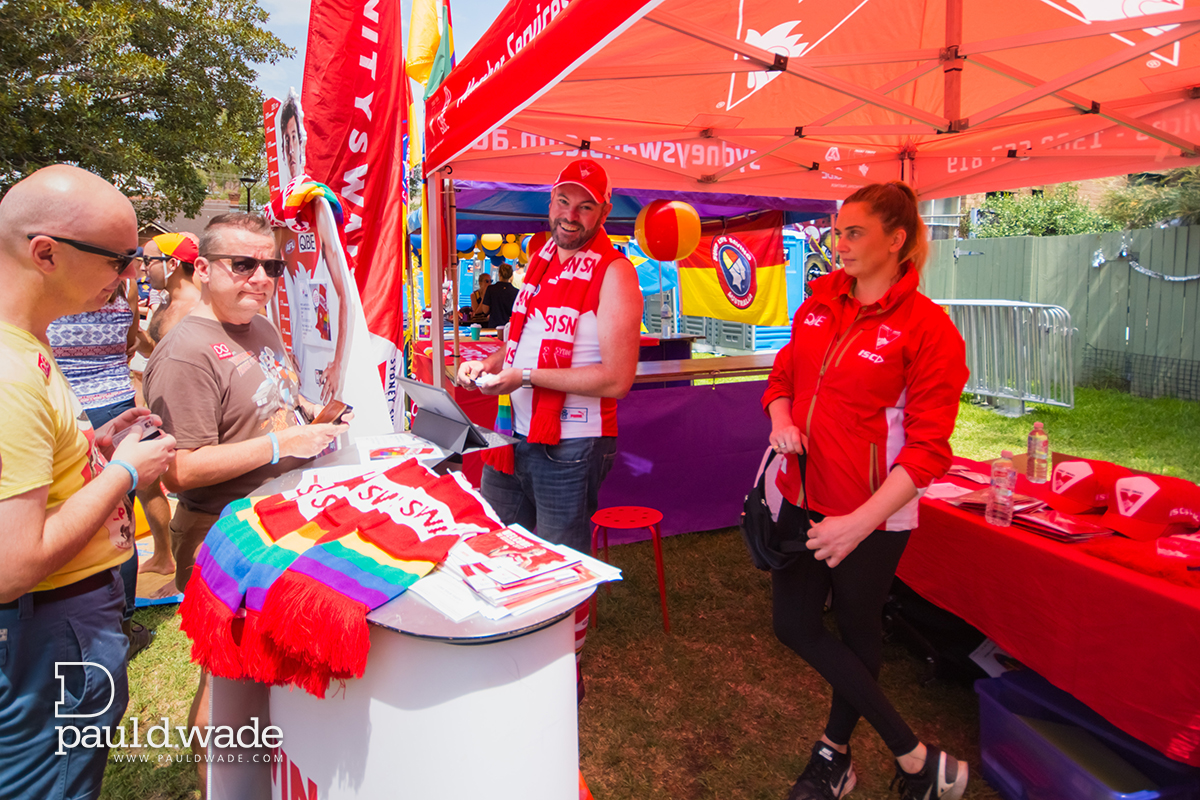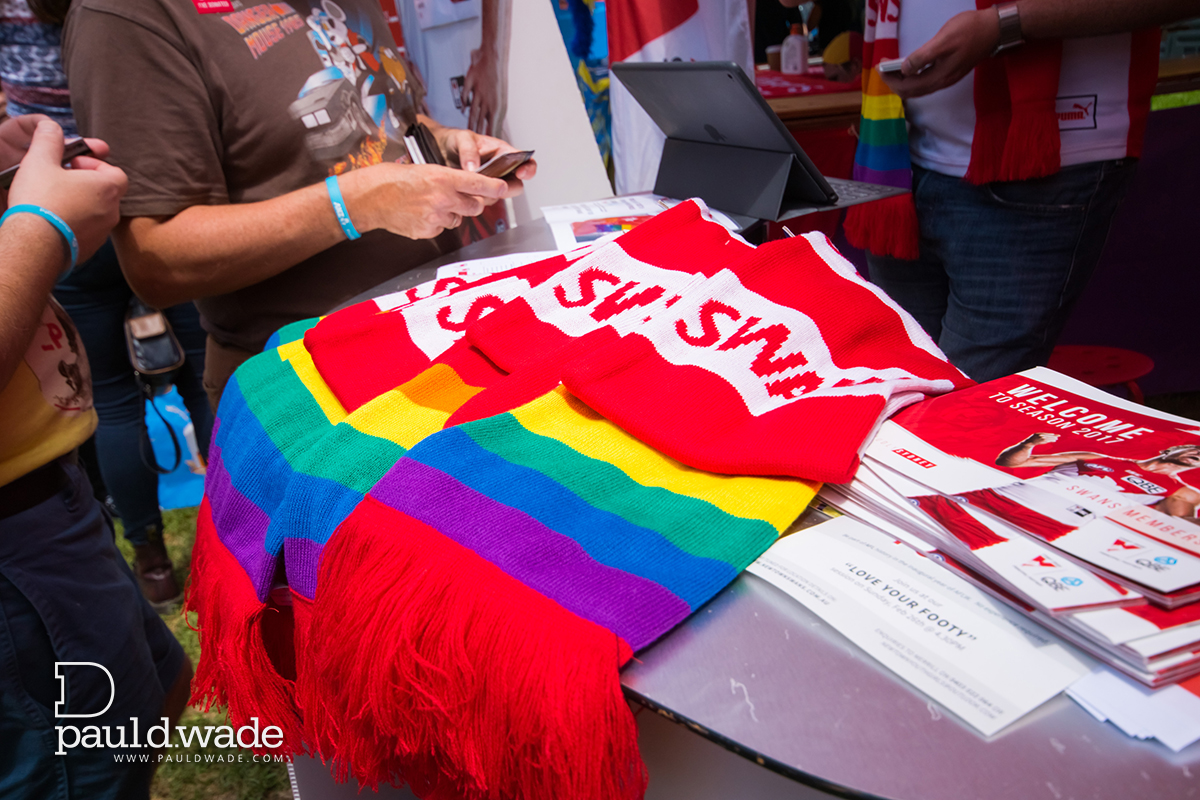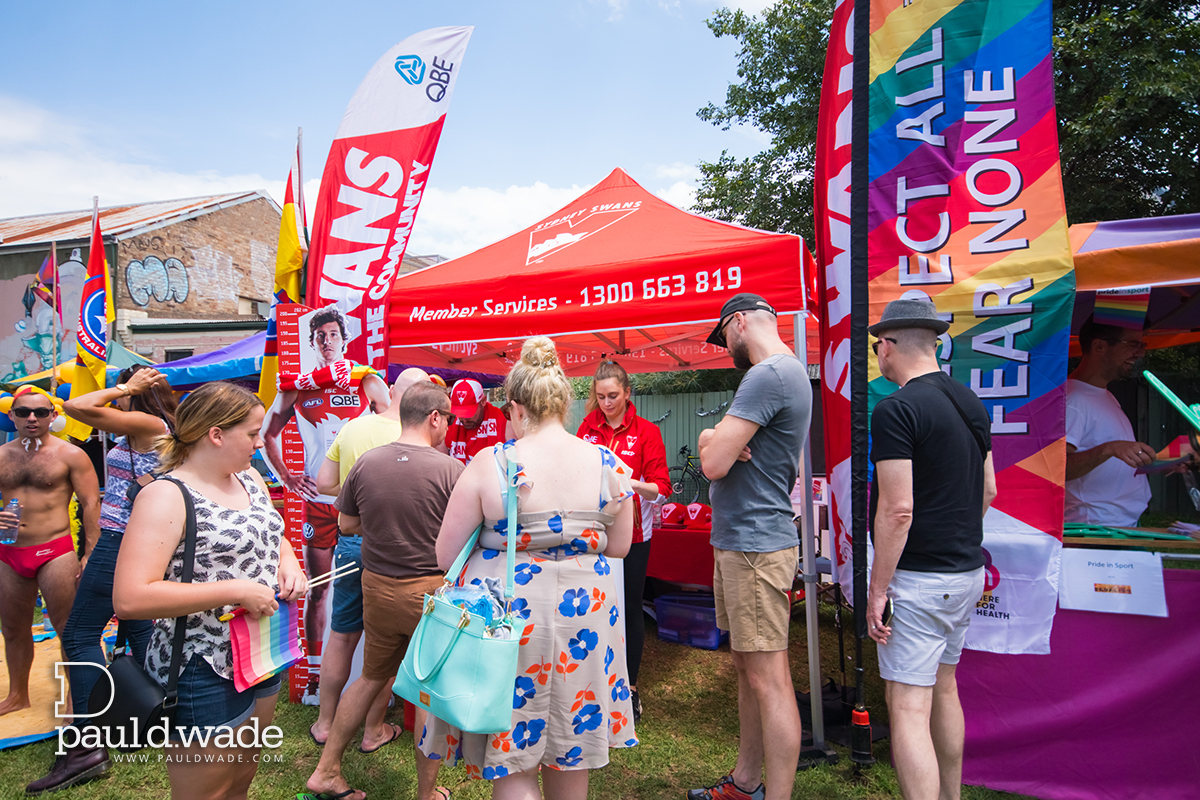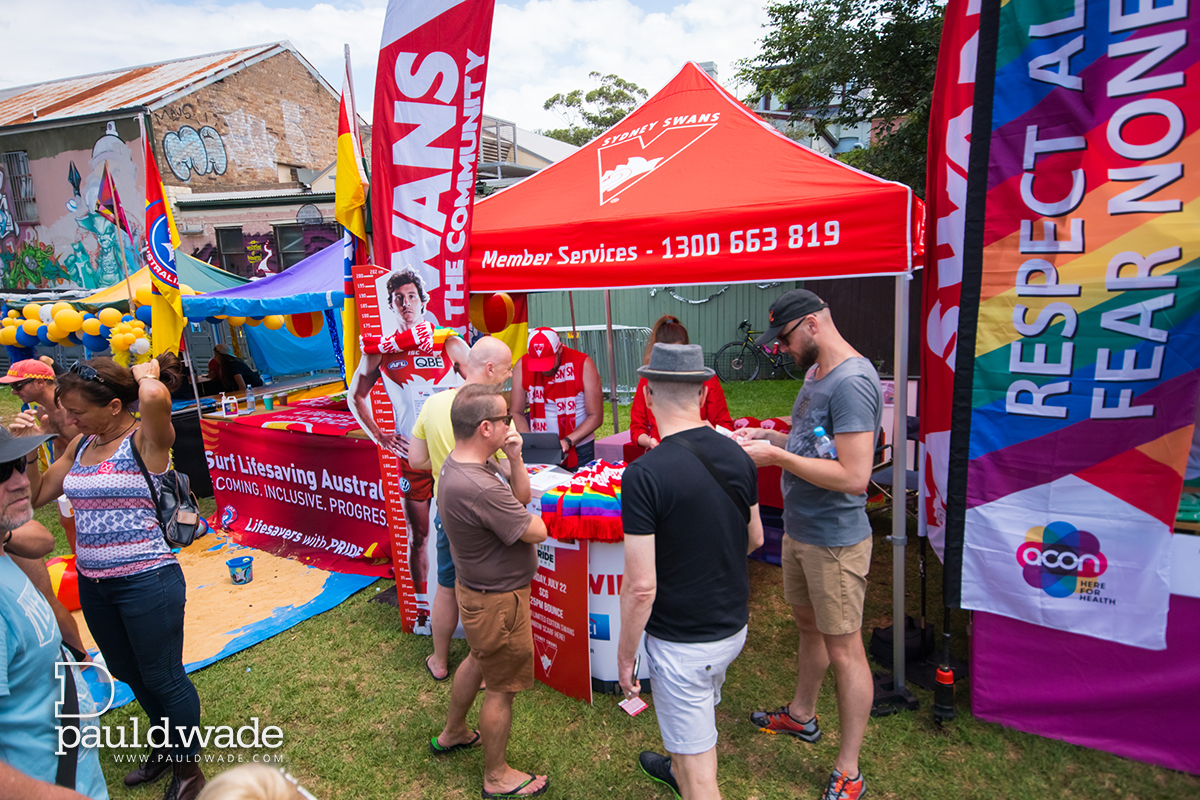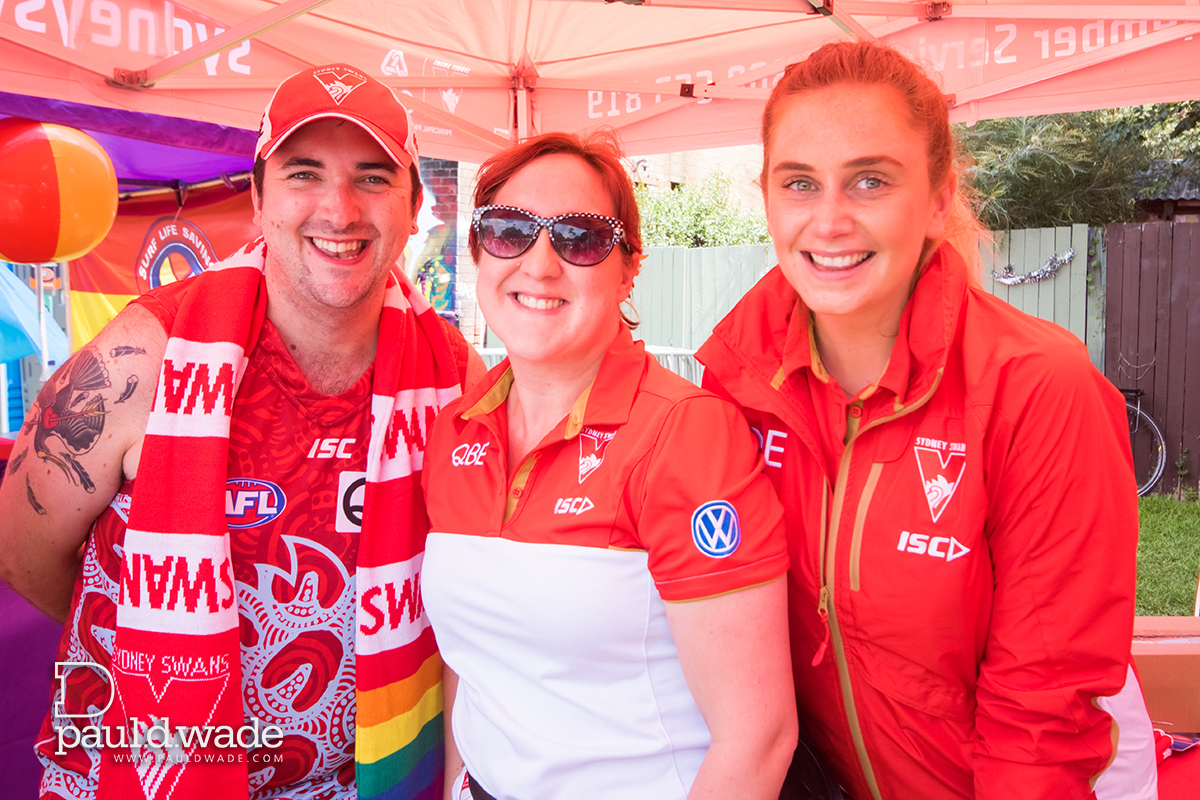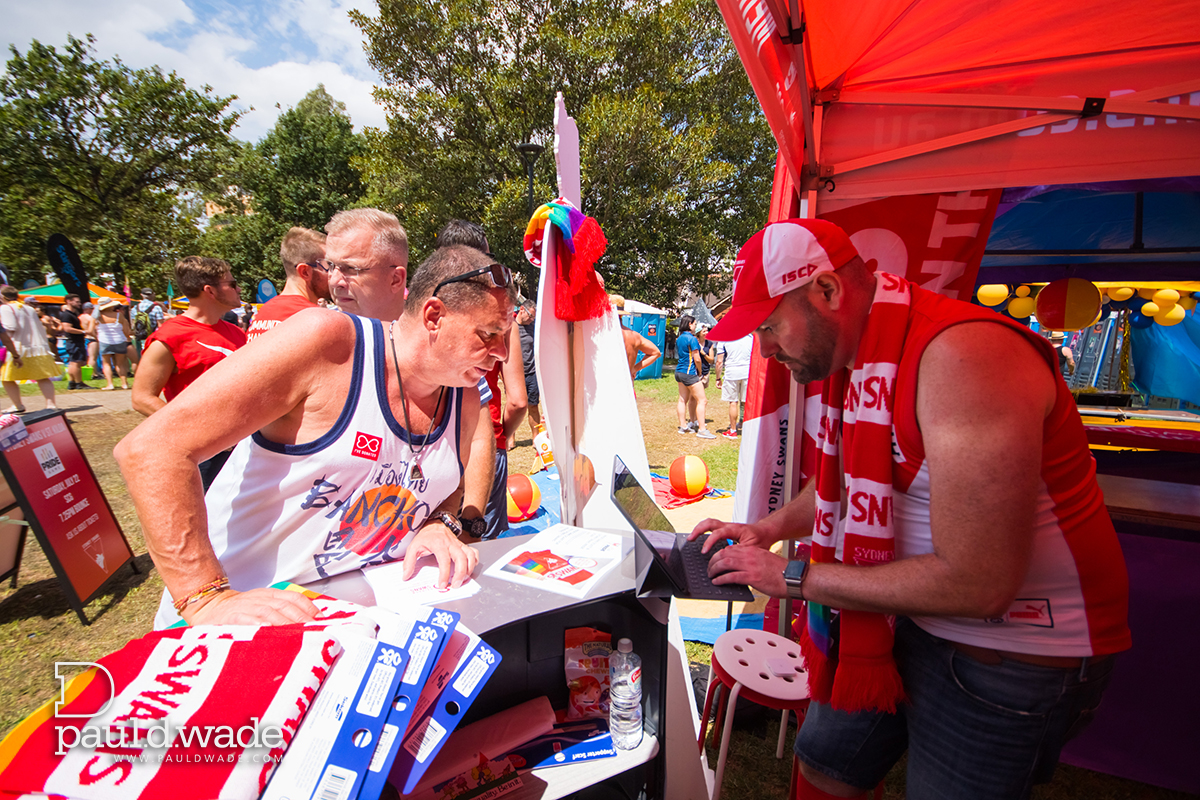 For the first time ever, the Sydney Swans and Rainbow Swans shared a stall at this year's Mardi Gras Fair Day on Sunday 19 February.
Fair Day is a major event in the annual Sydney Gay & Lesbian Mardi Gras Festival, and attracts over 80,000 people.
At the stall, we were selling the new official Sydney Swans Pride Scarf, our new Rainbow Swans membership offer for 2017, and tickets to the 2017 Pride Game at the SCG on 22 July.
It was great to meet so many Rainbow Swans, and to welcome all the new Rainbow Swans who signed up on the day.
If you missed us at Fair Day, you can purchase your Rainbow Swans membership on this website, or at Swans Fan Days in Sydney and Melbourne. We'll be sharing further information on purchasing discounted Pride Scarves and Pride Game tickets with Rainbow Swans members very shortly.
Thanks to Rainbow Swans Julie Morgan and Paul D Wade for their great photos, and to Rainbow Swans Jonathan Mill and Derek Murphy for their help on the day.